Crystal Scarff
Shop Owner/Head Artist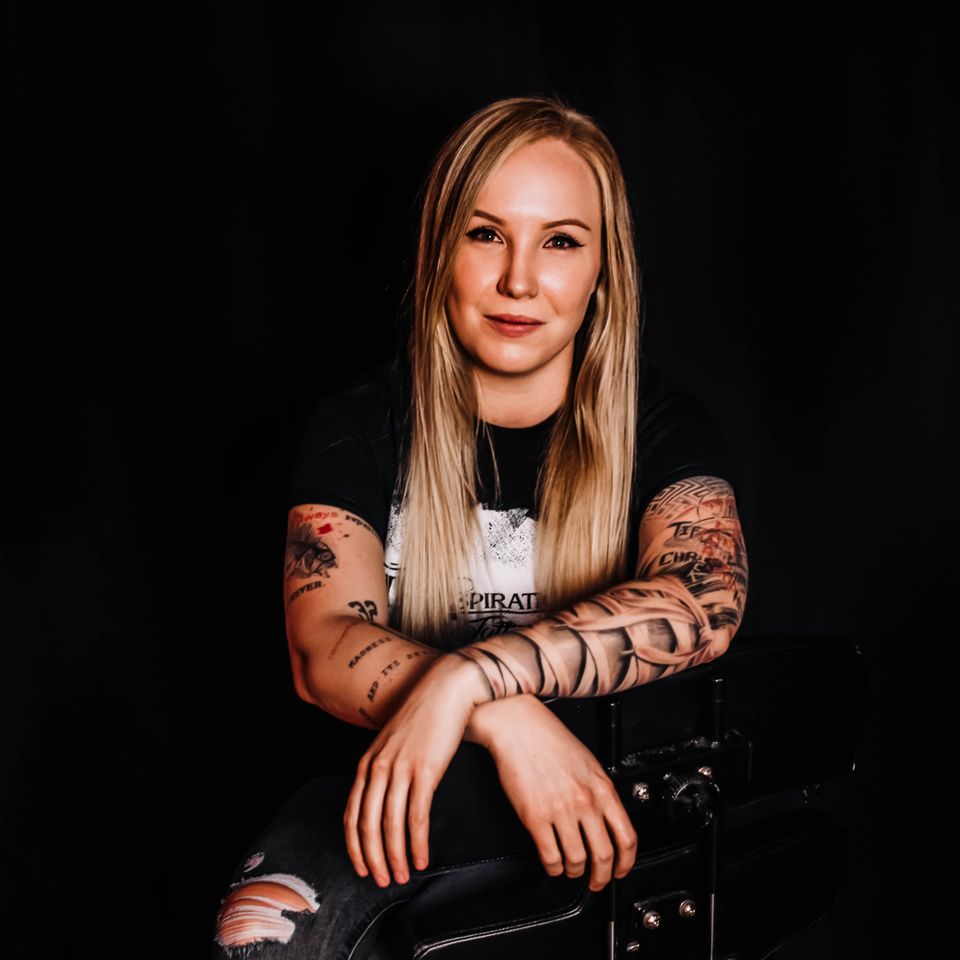 Artist Bio
I was born and raised in a small town in Iowa. Having nothing much to do, I ended up drawing most of the time. My mother has worked as a welder most of my life, she is the hardest working woman I know, she inspired me to work hard for what I want. My father was a craftsman, he enjoyed life to the fullest and had a free spirit, he encouraged me to follow my heart and passions. He passed away when I was nine.
I was always the artist, I was always drawing someone or something at every job I had up until I made the decision to 'go for it'. After three summers of employment, I was laid off from my job, it made me realize I needed to find something more permanent. I decided to start selling my art instead of going back to a temporary job. As I was sitting at my kitchen table drawing faces of strangers for 8 hours straight, day in and day out, I couldn't see myself in a better situation in life, I was doing what I loved and making an income. After almost a year of drawing portraits and shipping them out to different states, I was welcomed into the local tattoo shop for an apprenticeship. This was when everything in my life changed.
Tattooing became my passion, I would tattoo all day then go home and research each and every thing I was curious about, I researched artist, styles, traditions......everything. My passion for tattooing over the last 5 years has not dulled a bit, I still go home after a 12 hour tattoo and dream up new ideas I could work into my next tattoo. I am always trying new things and expanding my knowledge database on new equipment and supplies. This career choice I have made has changed my life into something I never thought existed. My career in tattooing is my passion and I will always remind myself to never take advantage of it.